China
, officially known as the People's Republic of China (PRC), is a large country occupying most of East Asia and its Pacific Coast.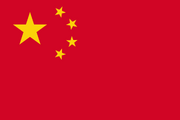 The Covenant and Covenant Marines are the only factions that cannot speak chinese. Elites cannot speak Chinese, but they speak english like United States Marine Corps.
Ad blocker interference detected!
Wikia is a free-to-use site that makes money from advertising. We have a modified experience for viewers using ad blockers

Wikia is not accessible if you've made further modifications. Remove the custom ad blocker rule(s) and the page will load as expected.